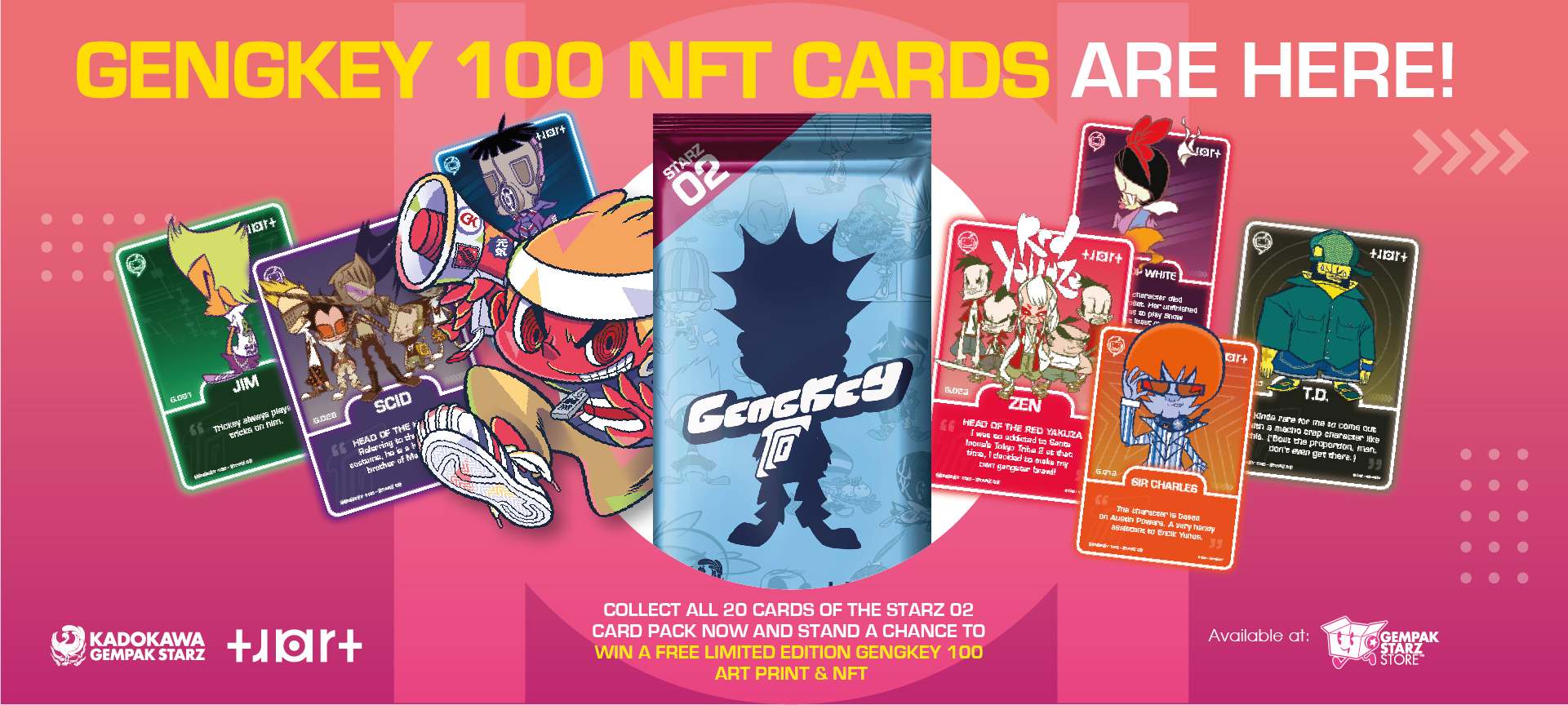 GENGKEY 100 COLLECTION STARZ02 CARD PACK
Gengkey 100 Collection Starz02 Card Pack consists of 20 characters from the Gengkey 100 The Character Guide which is specially designed in different rarities: Normal (N), Rare (R) and Super Rare (SR). Only 1,010 card packs is on sale starting from 10th of October, 2021 at 10:10am! What to expect from each card pack? Each card pack consists of a total of 5 cards, with 4 random rank N card designs and 1 random rank R or SR card design! Get yours now!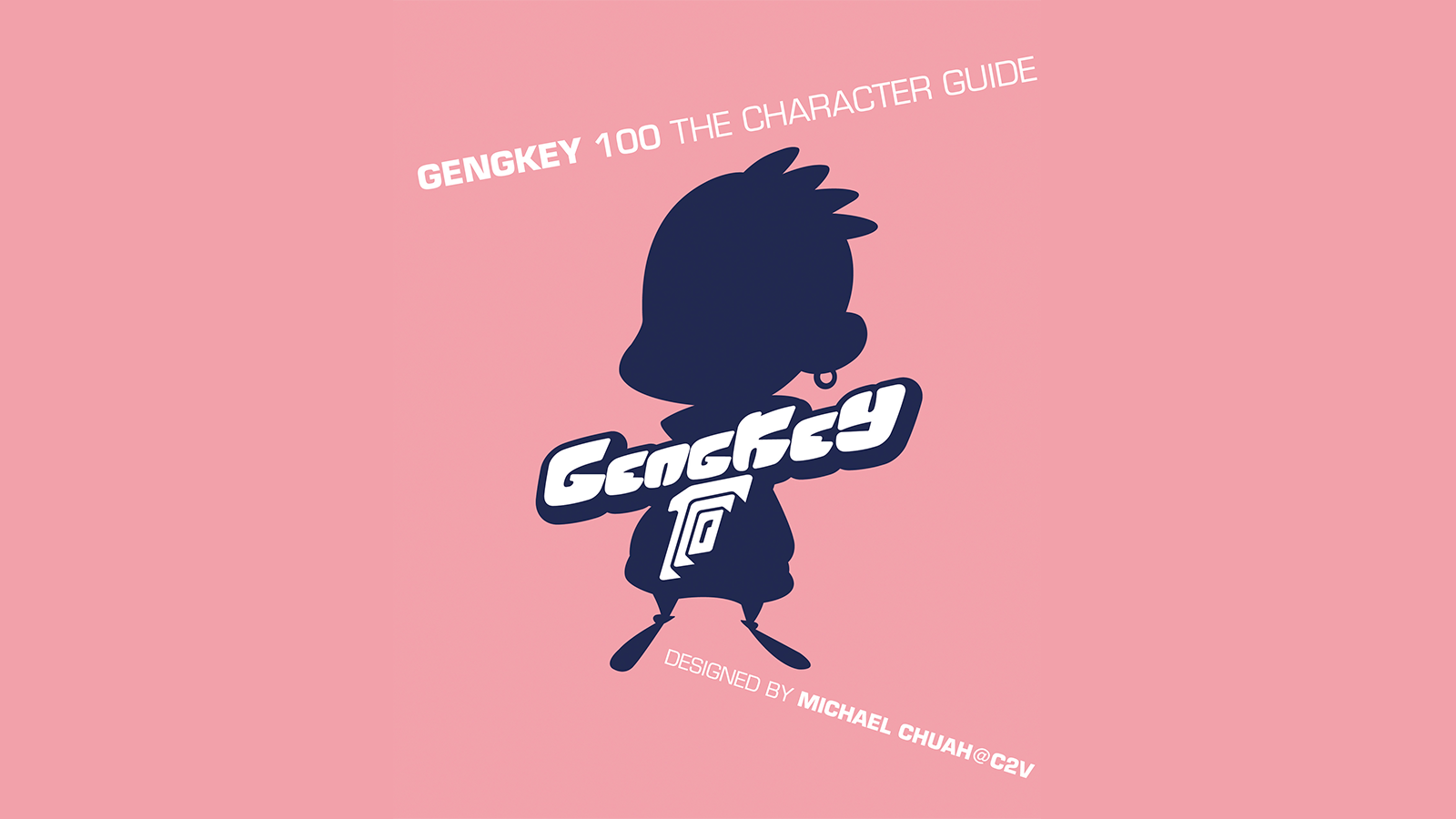 ABOUT GENGKEY
Gengkey is the work of the famous cartoonist C2V in Kadokawa Gempak Starz's (formerly known as Art Square Group) magazine, Gempak. Gengkey has been a comic series in Gempak magazine since 2001. Gengkey is one of the most popular works in Gempak magazine. It tells the story of Lowkey, Paul and Amin who always fill their daily lives with cheerful things either at school or off campus. In 2005 Gengkey's illustration book was published entitled Gengkey 100 The Character Guide.
GENGKEY 100 COLLECTION NFTs
The Gengkey 100 Collection NFTs are minted on the Flow Blockchain.You may check the purchased NFT's details by clicking on the card located at the "Collection" page.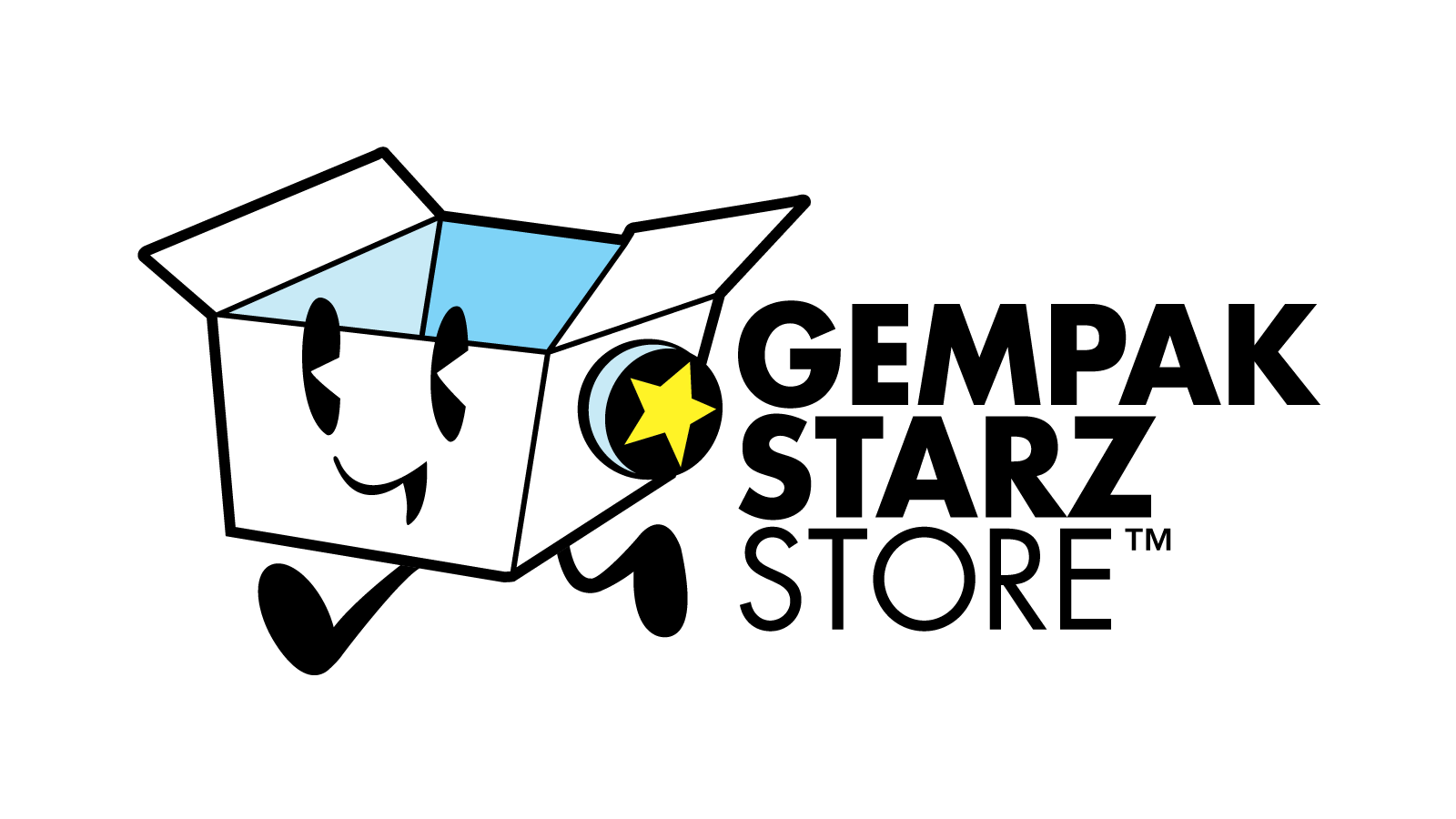 MERCHANT
In conjunction with the collaboration with Kadokawa Gempak Starz, the Gengkey 100 Collection Starz02 Card Pack is only available to purchase from the Gempak Starz Online Store at 預計今晚提供starting from 10th of October, 2021 at 10:10am! To learn more on the steps to redeem the card pack purchased via Gempak Starz Online Store, you may go to tutorial
TUTORIAL